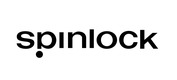 ABOUT THE COMPANY

Spinlock is an independent and innovative company, widely acknowledged as the world expert in rope holding. Spinlock has over thirty years of experience of designing and manufacturing rope holding equipment for sailing boats, from dinghies up to the largest superyachts. Spinlock's head office and production sites have been based in Cowes on the Isle of Wight since 1976. The company is the proud recipient of two Queen's Awards: International Trade and Innovation. Spinlock exports to over 25 countries and has won a number of design and innovation awards. It is Official Technical Supplier of Personal Protective Equipment to the Americas Cup team INEOS Team UK, official lifejacket supplier to the Clipper round-the-world yacht race and to the Volvo round-the-world Ocean Race.
Spinlock's cleats, clutches and jammers hold ropes from 2mm to 32mm in diameter and loads up to 12,000kg. The expert skills of our Special Projects Team are valued by America's Cup, Volvo Ocean Race and other leading racing teams, Open 60's and superyacht captains for the originality of their custom rope handling solutions.
Spinlock's Deckware Series includes the award-winning Deckvest - the world leading lifejacket harness. Where there had been no significant technical or aesthetic change for over thirty years Spinlock developed a completely new and personal lifejacket harness solution that was attractive and comfortable to wear. Active campaigning by Spinlock about the Deckvest and the importance of wearing your own lifejacket harness has helped encourage a much more positive attitude towards sea safety. Power or sail, amateur, professional or commercial, wearing a well-fitting personal lifejacket has now become the norm.
Since 2010 we have been proud to supply special Deckvest versions to the International Certified Instructors of the highly regarded Royal Yachting Association. Other personal protection equipment's widely used at top races and regattas are Spinlock Performance Safety Lines, Mast Pro Harness, ZERO Buoyancy Aid and the award-winning lightweight lifejacket, the Deckvest LITE.
PRODUCT
CONTROL
Rope holding and deck systems - inspiring confidence: Clutches, Jammers, Cleats, Organisers, Tiller Extensions.
Control systems lead the way in at every level of the sport from Dinghies to Superyachts and beginners to grand Prix.


PROTECT
Lifejackets and personal protective equipment - no limits: Lifejackets, PFDs, Safety Lines, Harnesses, Lume-On, Packs, Kneepads.
Equipment is used at every level of the sport and industry by those who value the best in their personal protective equipment


SENSE
Load measurement and sail data - enhancing performance: Sail-Sense, Rig-Sense, Load-Sense, Sense Apps.
The growing range of data measurement tools provides users with information to make the most of their work and sport.