1 - MELAMINE
What is melamine? Melamine is a plastic resin that can be used to make tableware, as it is hard and resistant to heat and cold, tolerating temperatures from -30 °C to 70 °C.
Safe melamine: Melamine plates are non-toxic, so they are completely safe.
Advantages of melamine: Melamine tableware is light and versatile, so melamine dishes make life easier on board, outside or when caravaning.
Plus, melamine plates are practically indestructible, as it is one of the most drop-, shock- and acid-proof materials around.
Durability: Melamine tableware, if cared for properly, can last for years because, unlike porcelain, it doesn't chip.
It should be replaced, however, once it starts to crack, as that means its lifespan has come to an end.
Microwave and dishwasher: These plates are totally fine to put in the dishwasher but melamine should never be used in the oven or microwave.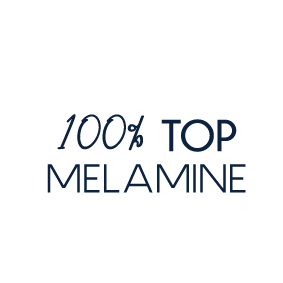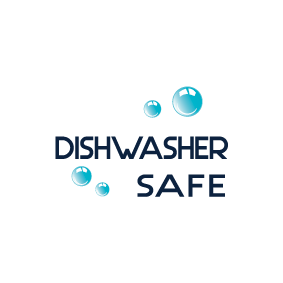 2 - WHICH MELAMINE TABLEWARE SHOULD I CHOOSE?
Whether you're looking for garden or sailing dishes, there are several factors to consider in choosing a model:
How heavy?
Marine Business tableware models don't all have the same weight. Some want light melamine tableware for sailing or regattas, others prefer heavier dishes that look more like porcelain.
Heavier dishes, however, are more expensive because they contain more melamine.
Pay attention to the data provided for each item and you're sure to choose correctly.
What size do you want?
Cupboards on ships or in caravans are often very small and it's important to make sure the melamine plates and cups you choose will fit in them.
You have all the measurements, diameters and weights for each piece in the "Additional Information" section for each item on the website.
3 - WHICH DESIGN SHOULD I GET?
First of all, think about how you are going to use the tableware and the colours on your boat, in your garden, your decorations, etc.
Patterned:
If you can't image a nautical theme without blue and white, you'll want the Northwind or Sailor Soul dishes. You can never go wrong with blue and white if you want sailing-inspired decoration or a nautical touch at home. And if you like bright colours, Regata is for you.
If your taste is more traditional and you're looking for something a bit more elegant, Pacific, in navy blue and beige, is an elegant, serious, quality choice.
If you're a bit tired of navy blue and want something more modern, go for the Coastal collection and you won't regret it: turquoise with an edge-to-edge design!
And if that's too much but you still want to get away from the ordinary, we have melamine dishes in the Mare collection in coral and turquoise. Clearly a tableware set unlike any other!